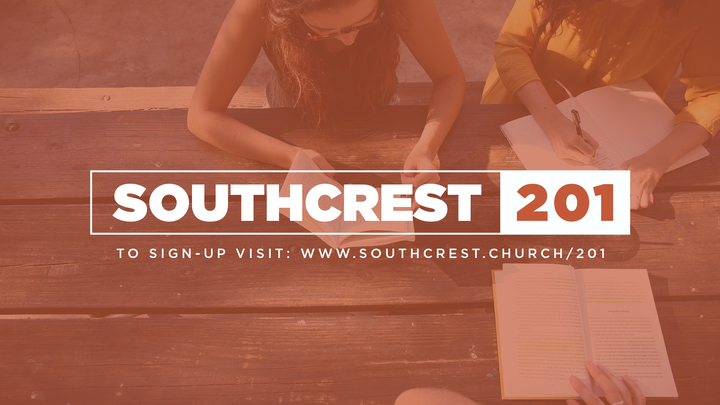 SouthCrest 201 (LaGrange Campus)
Dates & Times
Oct 20, 2019

5:00pm - 7:00pm
Details
Getting a Grip on the Bible and Prayer is the second of SouthCrest Church's four basic classes to help people connect to Jesus and to one another. Taught by Arthur Mace, SouthCrest 201 will equip you with some simple and powerful next steps to grow and mature in your relationship with Jesus.
Him we proclaim, warning everyone and teaching everyone with all wisdom, that we may present everyone mature in Christ. – Colossians 1:28
NOTE: SouthCrest 101 is not required prior to attending this class, but we do suggest attending SouthCrest 101 to get oriented to who we are and what we do at SouthCrest.